Happy Wednesday!! I am super excited because my Mom and brothers will be here tomorrow to celebrate an early Thanksgiving with us! They will be staying until Sunday. In anticipation of their arrival, I put my Christmas tree up this past Sunday. I usually don't put it up until the weekend after Thanksgiving but wanted it up for their visit. With the economy the way it is and money being tight this year, I made about 90% of the ornaments on my tree this year. I'm gonna share a few of them with y'all today. Please be gentle with me, this is the first time I've attempted homemade ornies!
The first one is my take on a homespun primitive candy cane. I purchased these candy canes from the Dollar Tree. They came six to a package.
Cute, but not very prim. So I decided to take some of the left over homespun strips that I used on my wreath I showed y'all on Monday and tie them onto the candy cane. I hot glued a strip to each end so that none of them would fall off. Then I took scissors and gave them a hair cut. I cut off all the excess fabric which left it looking like a fuzzy candy cane.
Ah, so much better don't ya think?
I also made some cinnamon stick Christmas trees. I took a cinnamon stick that was about six inches long and cut three graduated sizes of homespun strips (are you sensing a theme here??). I pleated each strip like an accordion and secured with a bit of brown floral wire. Then I hot glued these onto the cinnamon stick. I covered the wire with a rusty jingle bell. Then I hot glued a rusty star to the top. Voila, a perfectly prim Christmas tree ornie!
I also made a love knot ornie out of rope, some pip berries, a rusty star and a strip of homespun (of course!). They turned out really cute!
I also made some cinnamon salt dough ornies. I dipped some of them into wax and some I left plain. I think I like the plain ones better. To me they just look more prim. A first for me this year was dried orange slices. I love how these look on the tree, especially when they are back lit by the twinkling Christmas lights! I will post some pics of my tree later in the week so y'all can see how these ornies turned out.
I'm linking up to these parties this week: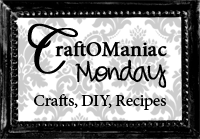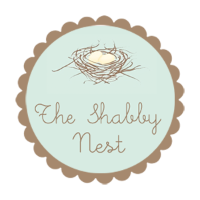 Well, gotta run for now. I've got pumpkin rolls to make and laundry to fold. Hope y'all have a great day and thanks for checking in with me today!
Until next time. . .