I usually don't decorate my fireplace mantel for any holiday except Christmas, but I got a wild hair today and decided to fix it up a bit for Valentine's Day.
I have seen all over blog land where people are taking vases and glass candlesticks from the Dollar Tree and gluing them together to create some pretty amazing vases. So I decided to give it a try myself. I love how they turned out! I decided they would be perfect for my Valentine's Day mantel with some red hots and creamy white candles nestled in them. I decided a pretty little bow in red with cream polka dots would be perfect. I collect the Willow Tree figurines and for our first wedding anniversary last year, hubby bought me the "Promise" figurine. Which has to take center stage, of course. I love it! I then threaded some of the remaining red and white polka dotted ribbon thru a couple of ivy candle rings I had and tucked a few pine cones in as well. I then sprinkled some more of the red hots throughout the arrangement and this is what I ended up with:
I also decided to make a red and white rag wreath to hang above the fireplace on my old window frame:
And finally, here's one of everything:
Simple, but pretty. Just perfect for one simple country girl!
I'm linking up to these great parties this week: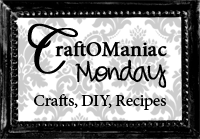 ""/>
Until next time. . .