I was out doing a little retail therapy this weekend and popped into Cato's to look for a new blouse. They have an awesome home decor section and I happened upon this lovely rooster.
He really likes to strut his stuff! And when I picked him up and saw the price, I knew he was going home with me! Less than $5! Woohoo, can't beat that!
I have been on the lookout for a white roo but haven't found one I really like in a price range I'm comfy with. So, I decided to spray paint Mr $5 Roo white. He turned out great!
Isn't he just gorgeous???!!! For now, he's hanging out on my kitchen counter with my $1.50 charger I scored at Wally World back in January, along with some ivy and some nice, juicy red apples. This probably won't be his final home, but for now he's happy here and that makes me a happy girl!
I'm linking up with these fabulous parties this week. Click on them to check out all the great decorating ideas!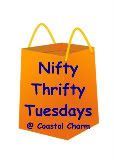 ""/>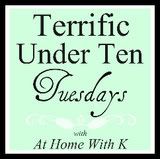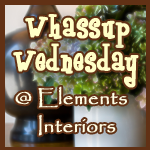 Until next time. . .